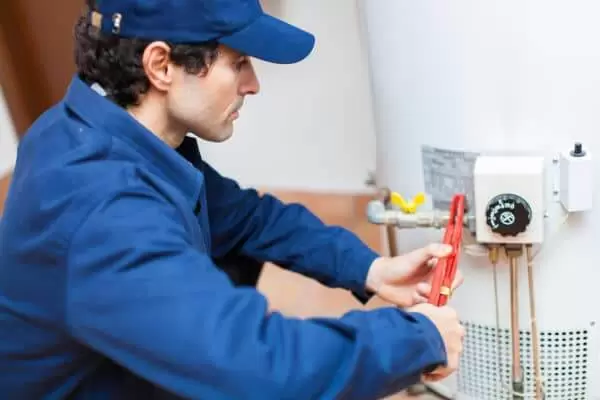 Winter is on the horizon, and with it comes cozy nights by the fire, holiday celebrations, and… oh, did we mention the increased demand for hot water? Yep, as the temperature drops, your hot water heater might be in for a workout. But fear not, we've got the scoop on how to avoid freezing showers and holiday headaches during the most wonderful time of the year!
If you're snuggled up right now thinking, "Nah, my water heater's fine," think again! Winter can be a sneaky little rascal, and a malfunctioning water heater can really throw a wrench at your holiday plans. With winter's increased hot water demand, your trusty old heater might just throw in the towel when you need it the most. So, what's the game plan? It's simple, really. Before winter swoops in with its frosty surprises, take a moment to give your hot water heater some love. And if you hear any grumbling, gurgling, or groaning, don't ignore it – that's your water heater's way of saying, "Help, I'm freezing!"
Here are a few signs that your trusty water heater might be plotting a winter vacation of its own:
Icy Showers: If your showers are turning into shivery escapades, your water heater might be taking a winter break.
Dialing Up the Heat: Cranking up your water heater's thermostat to extreme levels? Your water heater is crying for help.
Old and Grumpy: If your water heater is pushing double digits in age (we're talking 10+ years), it might be planning a retirement party – and not the fun kind.
Rusty and Corroded: If your water heater looks like it's seen better days, with a touch of rust and corrosion, it might be planning a leaky surprise.
Leaky Personality: If water is playing hide and seek around your water heater, it's time to put a stop to the game before it floods your plans.
Frozen in Time: If your water heater decides to freeze up, it's definitely not in the holiday spirit. The solution? Warm it up – fast!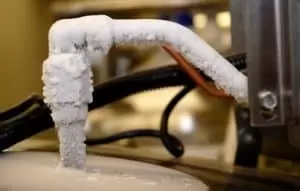 Slaying the Cold-Water Blues. Inspect your trusty water heater before Jack Frost arrives:
Professional Check: Invite a plumbing pro for an inspection – My Georgia Plumber has you covered!
Upgrade: If your water heater is ancient, consider an upgrade. Call My Georgia Plumber for an estimate.
Winter-Proofing: Insulate your heater to keep it from turning into an ice sculpture. Think of it as a big winter coat for your water heater.
Tis the season to be warm and merry – don't let your water heater play Scrooge this Christmas!  Give My Georgia Plumber a jingle at 770-592-0081. We'll make sure your water heater stays toasty and your winter stays wonderful. Remember, laughter is the best medicine – unless you're laughing in a cold shower!