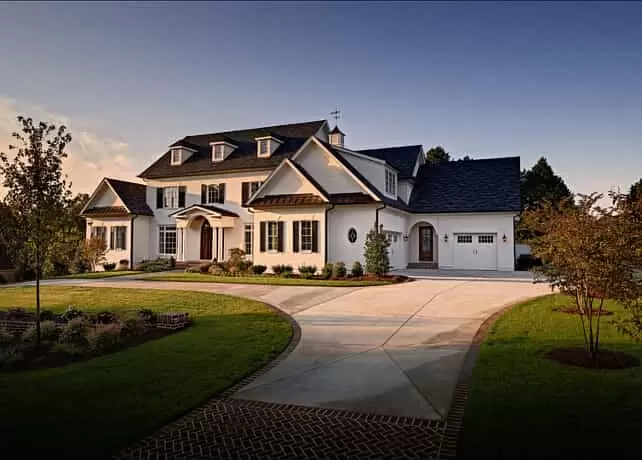 Tips Before Installing a Farmhouse Sink: A Guide to a Successful Kitchen Renovation
Farmhouse sinks, also known as apron-front sinks, are a popular choice for kitchen renovations. In this blog post, we will provide you with essential tips to ensure a smooth installation process and a successful kitchen renovation.
Order Your Farmhouse Sink in Advance: Farmhouse sinks are in high demand and can often be on back-order for several weeks. To avoid delays in your renovation project, it's advisable to order your sink early. By doing so, you'll have ample time to receive the sink, inspect it for any damage, and arrange for a replacement if needed. Don't wait until the last minute to order your sink and risk having contractors lined up without the necessary materials.
Inspect the Sink upon Arrival: Before the installation process, carefully unpack your new sink and inspect it for any damage. If you notice any issues, contact the supplier immediately to arrange for a replacement. It's crucial to keep the sink in its protective packaging until you are ready to install it, ensuring its safety and preventing any further damage.
Consider the Weight of the Sink: Certain materials used in farmhouse sinks, such as stone, concrete, and fireclay, can be significantly heavy. When filled with water, these sinks can weigh up to 300 pounds. Ensure that your base cabinets can support the weight of the sink by either ordering or building cabinets specifically designed for farmhouse sinks. Additionally, you may need additional assistance to lift and install the sink safely.
Review Manufacturer's Instructions: Before proceeding with the installation, carefully review any special instructions or precautions provided by the sink's manufacturer. These instructions will offer valuable insights and guidelines specific to the farmhouse sink you have chosen. Familiarize yourself with these nuances to ensure a seamless installation process and to avoid any potential complications.
Verify Size Compatibility: Farmhouse sinks come in various sizes, so it's crucial to ensure that the new sink will fit within the existing space. Measure the dimensions of your current sink and compare them with the new sink's measurements. If there is a significant difference, additional work may be required. Keep in mind that fireclay farmhouse sinks can have slight variations in dimensions, so it's best to have the sink on hand before making any cabinet modifications.
Understand Different Installation Options: Farmhouse sink installation can be done in three ways: flush mount, built-up, or under-mount. Understanding these options will help you determine the best installation method for your kitchen. Flush mount installation places the sink level with the countertop, while built-up installation raises the sink above the countertop's level. Undermount installation positions the sink just below the countertop. Consider your kitchen's design and your personal preferences when choosing the installation method.
By following these essential tips before installing a farmhouse sink, you can ensure a successful kitchen renovation project. Ordering your sink early, inspecting it for damage, considering weight requirements, reviewing the manufacturer's instructions, verifying size compatibility, and understanding different installation options will contribute to a smooth and efficient installation process. Embrace the beauty and functionality of a farmhouse sink, and enjoy the transformation it brings to your kitchen space.