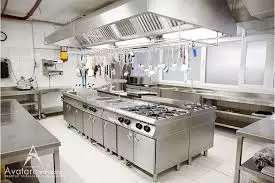 It doesn't matter what line of business you're in, whether the restaurant, retail, health, or some other industry entirely, a plumbing emergency can mean lost productivity and lost revenue. This is especially true if your facility has to close temporarily while a plumbing issue is fixed. When it comes to commercial plumbing service, no one is more experienced at serving businesses than the plumbing professionals at My Georgia Plumber. From a small toilet leak to backed-up sewer lines and emergency flooding, our plumbers can handle whatever plumbing trouble your company may face.
My Georgia Plumber Offers Complete Commercial Plumbing Services
Our commercial plumbing services include the following:
Commercial Pipe Services – Hire the professionals to repair and replace water and sewer lines that are cracked, corroded, backed up, or damaged. Keeping your pipes in good shape will prevent further damage to your property.
Emergency Plumbing Services – Many companies operate 24/7. Plumbing emergencies can put your organization's ability to function in jeopardy. My Georgia Plumber is available around the clock to assist you when you need it.
Faucet Plumbing Services – Whether your faucets are leaking, broken, or in need of maintenance, our commercial plumbing service technicians can help.
Flushometer Services – Flushometers offer a more powerful and reliable flushing system and clog less often than residential gravity flush toilets. Our plumbers can maintain, repair and install Flushometer toilets and urinal systems for your business.
Kitchen Disposal Services – Experiencing a commercial kitchen disposal clog? Our technicians are available 24/7 to unclog and repair your kitchen's disposal.
Sump Pump Services – Call My Georgia Plumber when your existing sump pump malfunctions or needs replacement. Our technicians also can test and inspect your sump pump system, as well as install battery backups.
Toilet Plumbing Services – Not only can our plumbers unclog your commercial toilets, but we can fix leaks and repair cracked tanks and bowls. Also, we can advise you on how to install eco-friendly, low-flow toilets and parts.
Water Leak Services – Leaks can cost your company thousands of dollars every year. Our plumbers can root out the cause of leaks – whether toilets, sinks, pipes, or more – and repair or replace them.
Small business and restaurant owners have counted on My Georgia Plumber for over 30 years.  If you need help with your commercial plumbing, call My Georgia Plumber now at 770-268-2331  or use our easy online booking.