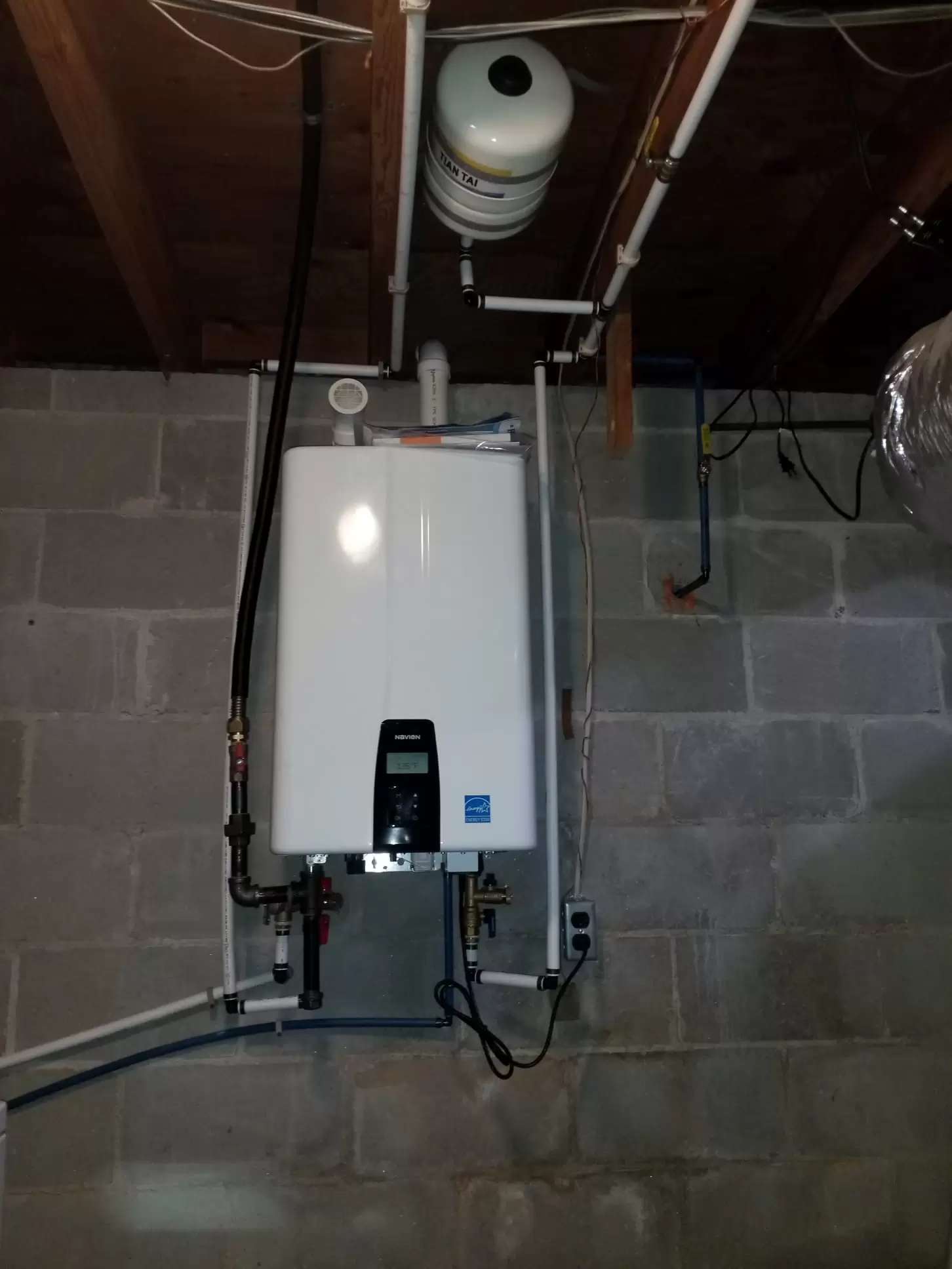 Signs That Your Tankless Water Heater Needs Replacement: A Comprehensive Guide
While tankless water heaters offer numerous benefits, they are not immune to wear and tear. To avoid unexpected failures and disruptions in your hot water supply, it's essential to recognize the signs indicating that your tankless water heater is approaching the end of its lifespan. In this article, we'll discuss the key indicators that suggest it's time to replace your tankless water heater and explore the reasons behind them.
Age: The lifespan of a tankless water heater is finite, and exceeding its recommended lifespan can lead to significant issues.
Manufacturers typically design tankless water heaters to last between 10 and 15 years.
As the system ages, it becomes more prone to developing serious problems and becomes costlier to maintain.
It's generally more cost-effective to replace an aging tankless water heater rather than attempting to prolong its lifespan through repairs.
Loss of Efficiency: Declining performance and an inability to meet moderate hot water demands are signs of underlying issues with your tankless water heater.
While any system can be overwhelmed with excessive demand, consistent underperformance indicates a problem.
If your tankless water heater previously met your hot water needs but now struggles to keep up, it's a sign of potential malfunction.
Increased Repairs: Frequent repairs and component failures are clear indicators that your tankless water heater is nearing the end of its operational life.
A healthy tankless water heater should require repairs only once every few years.
However, with older systems, the accumulated wear and tear from years of use increases the likelihood of multiple parts failing simultaneously.
If you find yourself needing repairs every few months, it's a strong indication that a full system replacement is necessary.
Higher Utility Bills: Rising energy bills, despite stable gas prices, can signal an inefficient and overworked tankless water heater.
If your utility bills are increasing, it suggests that your water heater is working harder to fulfill its role, leading to reduced efficiency.
Overworked systems consume more energy, resulting in higher costs without a corresponding increase in propane gas prices.
Leaks or Rusty Water: Visual signs like leaks and rusty water indicate potential corrosion and deterioration within the tankless water heater.
Puddles of water beneath the tank or the presence of rusty water suggest internal corrosion.
These issues compromise the integrity of the water heater and necessitate its replacement to prevent further damage.
Hard Water and Mineral Build-up: Hard water can cause mineral build-up within the tankless water heater, affecting efficiency and longevity.
White stains on utensils, glassware, dry and itchy skin, and dull clothing are signs of hard water.
Lime build-up from long-term mineral deposits reduces the efficiency and lifespan of the water heater.
Hard water issues can originate from the water supply or within the tankless water heater itself.
Unusual Noises: Strange noises emanating from the water heater indicate sediment build-up and the need for attention.
Growling or gurgling sounds from the storage tank suggest sediment accumulation, a problem that can lead to expensive repairs or premature replacement if left unaddressed.
Being aware of the signs indicating the need for a tankless water heater replacement is crucial for maintaining a reliable hot water supply and avoiding costly disruptions. If you observe multiple signs of deterioration, such as age, loss of efficiency, frequent repairs, increased utility bills, leaks, water discoloration, or unusual noises, it's advisable to consult a professional plumber specializing in tankless water heater repair and replacement. By proactively addressing these indicators, you can upgrade to a more efficient model