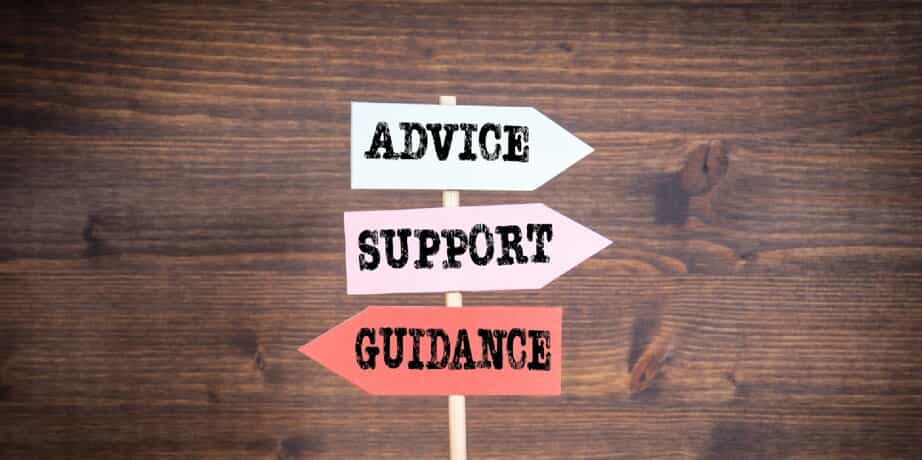 Your in-depth Home Warranty Guide
Service Call Fees
Though home warranties can cover a lot of repair expenses, they don't cover it all. Typically, every time an incident happens, you'll have to pay a service call fee that may range from $50 to $125. If the issue requires more than one type of technician, you may have to pay a fee to each of them.
Fine Print
Home warranties are only valuable to the extent that they actually cover the repair or replacement you need. Some things are covered as standard features, others may be outside the bounds of the coverage. Such as items outside the foundation, like swimming pool pumps and water lines. Or, they may require additional fees for the extra protection.
Also, your claim may be denied if the appliance or system wasn't or properly maintained — even if it's covered. The warranty provider may require you to show proof of maintenance. If you just bought a house with a 10-year-old air-conditioning unit that wasn't maintained, the warranty may be worthless.
If you have an older home, you'll want to know if there's a limit to how much a home warranty will pay per incident. You'll also want to ask about code coverages. If your water heater goes out and you need to bring the system up to new code standards, the costs could be significant. A home warranty may have limitations on the amount it'll cover, or it may not cover it at all.
Less Control
Turning over decision-making around repairs takes some work off you. However, it also means you have less control over repairs, including which brands get used when replacing things. Typically, your replacement will be equivalent to your current item. See if you can pay the difference if you want an upgraded brand or version.
Out-of-pocket 
Having a home warranty doesn't always guarantee savings. For starters, most home warranties only cover repairs, not replacements-so if the item is beyond repair, you're probably going to have to replace it yourself. Plus, some plans have high deductibles, so if the cost of repair is close to that amount, you might not save much money. Musson suggests looking at the maximum amount a plan will cover per item. If the plan only covers a fraction of the cost you would expect to pay for repairs, then it might not be a good investment.
Bottom line:
Home warranties are worth it if there is no existing coverage for your appliances and home systems and if you find a plan that includes the items that you want to be covered, so you end up saving your money rather than wasting it.
"They can be good when first buying a home because you don't know what you're getting," says Washington. You could always try it for the first year or two, while you get to know the place and see how the appliances work and cancel later.
Forte suggests asking your real estate agent if they have any home warranty companies to recommend. The important thing is to do your research and choose a plan with the right kind of coverage for your needs or you could end up paying a lot for repairs out-of-pocket and paying for a warranty you don't use.
Copyright © 2021 USAA.
Key Benefits to a Plumbing Preventative Maintenance Agreement
Service Call Fees
Plumber service call fees range between $50 to $200 on average, which usually covers the trip and diagnosis. The reason for this charge is to discourage casual clients who are not serious and are seeking free information. When requesting on-site quotes, be respectful of the plumber's time, and remember they have other jobs scheduled as well. With a maintenance plan that service fee is waived – My Georgia Plumber's service fee is 149.95 and a flat-rate system.
Reduced Maintenance Costs
Planned maintenance creates an incredible opportunity to reduce maintenance costs. By outlining a preventive maintenance plan, small problems and easy repairs can be caught before they turn into big failures and costly repairs. In addition to priority service, you will receive discounts. When you do need a repair, or require a replacement or upgrade on a plumbing component. My Georgia Plumber offers a FREE Whole House Plumbing Inspection which values at $237.87 as well as a FREE Annual Water Heater Flush valued at 263.03.
Extended Asset Life & Labor Warranty 
Frequently servicing assets increases their life cycle. Maintaining equipment like water heaters and keeping it operating in good condition will extend its operational time, so it won't need to be replaced as often. Routine maintenance is maintenance activities such as regular inspections or equipment servicing. Routine maintenance is an important part of keeping systems up to date and functional.
My Georgia Plumber offers extended warranties which is a year on most if not all items.
Saving money is one of the main advantages of having a plumbing preventive maintenance agreement in place. However, there are benefits far more substantial than financial. With a comprehensive maintenance plan, you can enjoy:
Expert advice: Proper maintenance helps you avoid things like pipe leaks and clogged drains. It also lets you develop a relationship with your plumber, so you're at ease asking questions and receiving advice.
Fewer emergency repair requirements: A preventative maintenance plan is intended to ensure your plumbing system is continuously operating at an optimal level. To achieve this, a qualified inspection of your pipes and continued maintenance are required. The result is fewer unforeseen system breakdowns and emergency repairs.
Peace of mind: As we all know, there are millions of issues that can come up in the care of our homes. Let your plumbing system be one less thing you need to worry about. Having a preventative maintenance plan in place lets you benefit from greater equipment efficiency, priority repair services, and regular maintenance checkups.
Bottom Line:
If you are looking for an option to have an annual payment instead of a monthly payment plus a service charge then a maintenance plan is for you. Providing these benefits, a whole house plumbing inspection, and a water heater flush allows the homeowner to save cost and plan for repairs\replacements. While maintaining these items, allows for longer-lasting results. A maintenance plan allows the homeowner to choose what they want at a lower cost which allows My Georgia Plumber to provide good, better, best, options. Instead of reacting immediately and having to call your home warranty and allowing them to dictate what you get based on your policy and coverages. A maintenance plan is an investment into your property and gives you a scheduled routine. This allows you to focus on other projects, a vacation, or even just having that peace of mind knowing you are taken care of by My Georgia Plumber, who is looking out for you so you can have a happy, healthy, safe property to go home to.

Learn more about what My Georgia Plumber has to offer at mygeorgiaplumber.com.

Licensed, Bonded, & Insured Gas Plumber In Alpharetta » « Best Water Heater Installers