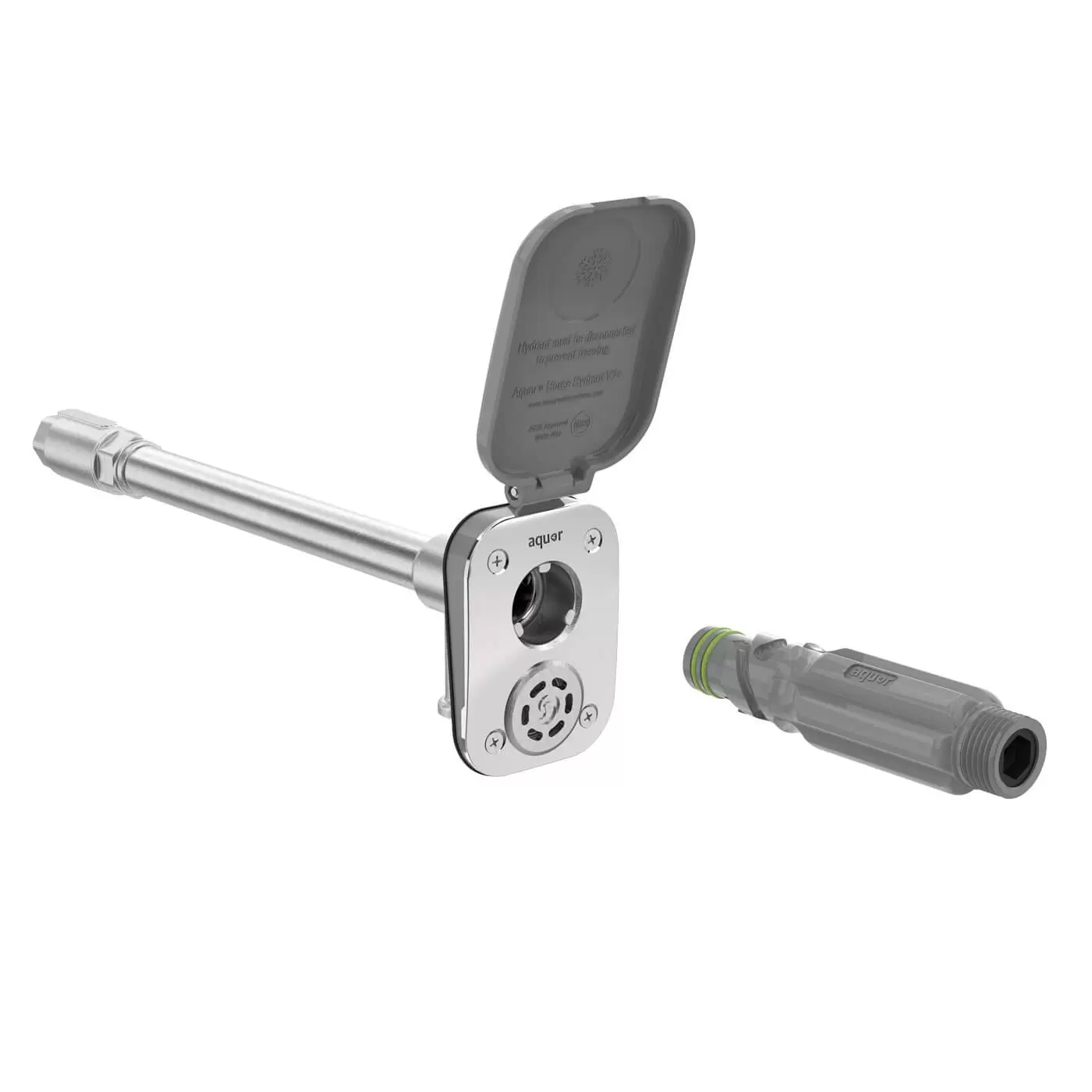 Protect your most valuable investment from costly leaks and water damage.
Outdoor faucets are one of the most common sources of leaks for homeowners, yet often go unnoticed. Fixing a faulty hose bib can mean saving thousands of gallons of water annually. In cold climates, hose bibs are one of the most common sources of water damage. Over a quarter-million homes flood each year due to frozen plumbing bursting.
How does a regular tap work? Conventional brass sillcocks (also called hose bibs, or spigots) have a flawed sealing mechanism.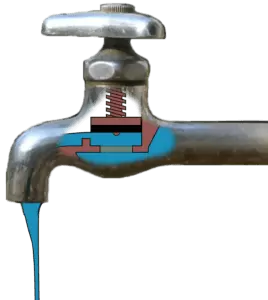 The friction of rotating and compressing a rubber washer onto a brass valve seat causes gradual wear. Over time, this unavoidable wear causes wasteful leaks and drips. Most brass sillcocks are a single unit design, welded shut with no access to the valve seat. The washers and packing nuts can be replaced, but once the valve seat wears the entire unit must be scrapped. It is generally impossible to visually inspect the point where it seals.
Aquor Water Systems manufactures revolutionary outdoor faucets & water connectors for residential, commercial, and marine applications. An elegant solution to a universal frustration, the patented Aquor Quick Connect system eliminates the hassles and shortcomings of standard faucets. Forget screwing on garden hoses by hand -- Aquor outlets allow you to connect hoses in less than a second with a gentle twist, even under full water pressure. When finished, simply disconnect the hose and the water automatically stops. 10% of homes in the U.S. have a major leak that wastes up to 90 gallons of water per day. The outdoor faucet is usually the main cause of this. Tired of your outdoor faucet leaking? Aquor outlets will never drip, leak, or spray, & are perfect for those in dry climates where every drop counts. We believe in convenience that lasts: creating high-quality, durable products that are designed to endure decades of use.
How Does A Recessed Hose Bib Work?
With the Aquor connector attached to your garden hose, simply walk up to the hydrant and plugin.
Water flow starts immediately when you connect and stops instantly when you disconnect.
After you unplug, the hydrant self-drains automatically to prevent freezing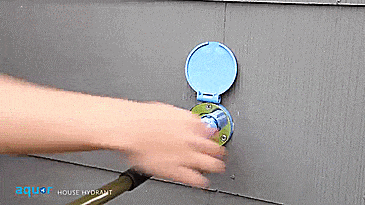 When you're done, unplug and go.
No hassles, no worries. As soon as you disconnect from the House Hydrant, your outlet automatically seals, drains, and winterizes. Never worry about uncovered hose bibs freezing in cold weather. No more leaks and drips mean less water wasted.
The Fixture With Many Names
We have heard hose bibs called so many different things over the years, here are some of the many names we frequently hear:
Hose bib
Frost-free hose bib
Garden service
Lawn service
Hose faucet
Hose valve
Outdoor tap
Hose attachment
Lawn hydrant
Spigot
The thing that the hose goes onto (our personal favorite)
In all fairness though, how could anyone know what it's called if they never knew in the first place? Whatever you want to call your hose bib, I'm sure we'll be able to get on the same page fairly quickly.
Unfortunately, if your pipes already burst as a result of a big freeze, you'll have to replace them. Fortunately, My Georgia Plumber has been replacing frozen pipes for 30 years +. Our plumbers are all licensed, bonded, and insured technicians, making them some of the most qualified plumbers in the business. We have found a solution, Aquor products allow this to happen and with My Georgia Plumber's help we can tackle your concerns before they even happen.
NEVER WORRY ABOUT FREEZING.
The stainless steel House Hydrant insulates your plumbing up to 7x better than brass "frost-free" sillcocks, so the hydrant does not need to be covered any further.
When you call My Georgia Plumber, you can expect:
In-Home Estimates
Extended Warranties
Professionally Dressed Plumbers
Highly Courteous, Friendly Staff
Upfront, Honest Prices & Flat Rates
Real-Time ETA / Technician's Arrival Time