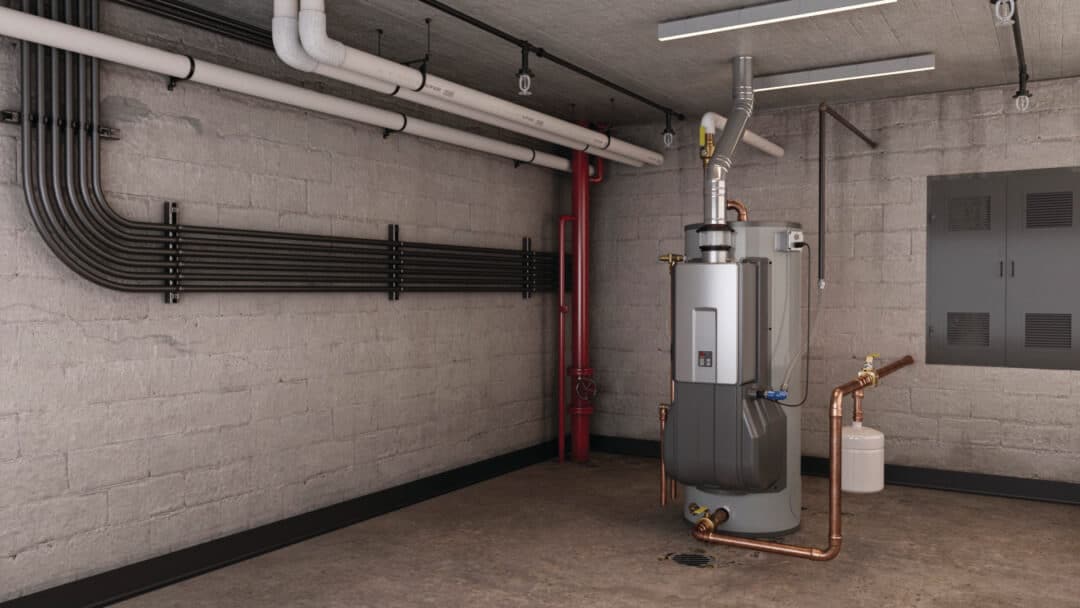 Rheem Prestige 9.0 GPM Indoor Tankless Water Heater
Rheem Prestige RTGH is a series of high-efficiency condensing tankless gas water heaters designed to deliver continuous hot water and help homeowners save on energy costs. The ENERGY STAR certified Prestige model can also save up to 1,100 gallons of water per year. Engineered with Rheem's exclusive Hot Start Programming, and featuring a stainless-steel secondary heat exchanger, these tankless systems minimize cold water bursts by staying in "ready-fire" mode for ongoing hot water needs. The Professional Prestige Series: 9.0 GPM Indoor Tankless model comes with a 12-year warranty, is easy to install and service, and features an efficiency rating of up to .93 UEF. The series is equipped with an industry-leading low flow activation with a minimum flow rate of .26 GPM and a minimum activation flow rate of .40GPM, ensuring hot water is received even in low-demand situations.
Rheem
Originally Posted - PHCPRos.com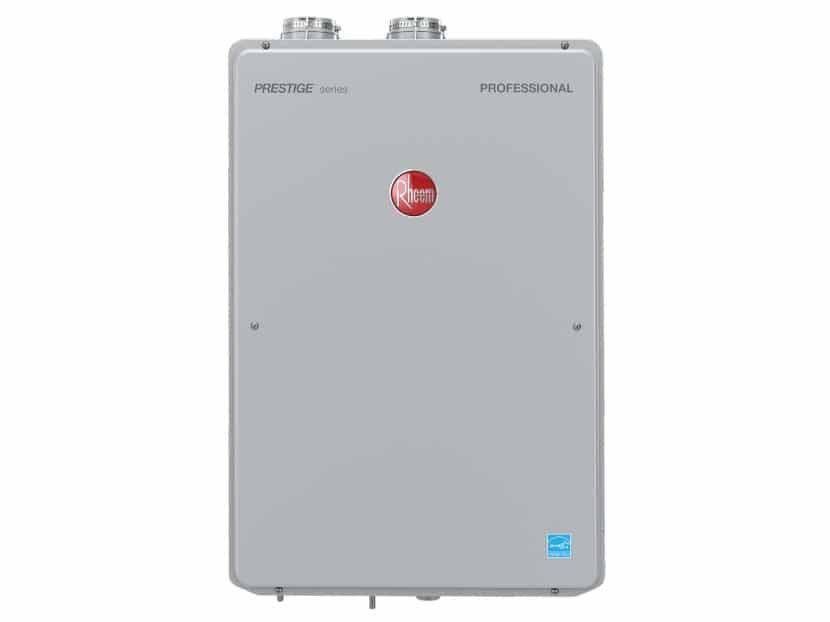 Water Heater Repair, Replacement, & Installation
When your water heater is working well, you probably hardly even think of it. Yet the moment you wake up to that cold morning shower, chances are you're going to want service—and fast. That's why My Georgia Plumber offers water heater repair and maintenance backed by the latest tools and technology. Our water heater experts are highly experienced and know how to identify problems right away, so you never have to worry about waiting around for service. Remember, a malfunctioning water heater is not only an annoyance but maybe an easy fix, so give us a call if you are experiencing any water heater issues.
You may want to call My Georgia Plumber for water heater service if any applies:
Main Cause of Leaks: Water leaks often are the result of metal expansions in the tank. The expansions happen over a period of time as the tank's inner body gets exposed to thousands of heating cycles. When the fracture initially forms, the gap is probably small enough to hold water in all but the most trying situations. Thereby, as the tank is idle, water will not leak, yet as the metal expands at the height of every heating cycle, small bits of water are bound to leak via the gap.
No Hot Water: If your heater has stopped providing you with hot water entirely, you could be dealing with a pilot light problem or a faulty thermocouple. If you have an electric water heater rather than a gas-powered unit, there could also be an issue with the heating element. All of this can be taken care of fairly easily, however, you should call a professional as soon as possible just so you can find out for sure whether you need a simple repair or a complete system replacement. It could also be that your current water heater is getting old or not able to keep up with your property's needs.
Water Discolored: Brownish, rusty water is a sign there is corrosion going on inside your tank. In most cases, you will need to replace the system's anode rod when this starts to happen since this component is what stops rust from accumulating. Other times when rusting occurs, it may be necessary to replace the system altogether.
Age Limitation: Nothing will last forever, least of all the water heater. Within the course of any average home occupancy, an occupant is bound to be faced with that moment in which they have to replace the water heater. The thing is, the majority of homeowners aren't aware of when the water heater gets to its expiration date. However, not knowing this may lead to huge risks as the heater begins to act up because of old age.
Strange Noises: One other telltale indication of an ailing water heater is sound from the tank. When the heater grows older, rumbling sounds will begin to emanate increasingly louder as the tank heats the water. Within households that use massive amounts of warm water, the issue will probably be even more pronounced as the cause takes hold.
At My Georgia Plumber, we know that remembering to drain and flush out your water heater can be difficult. That's why we also offer FREE water heater maintenance, so you can get regular tune-ups from qualified professionals. Keep your system working better and lasting longer by signing up for our maintenance plan with our technicians.

We provide several brands which include Rheem, State, A.O. Smith, and MORE. Licensed, Bonded, & Insured. Call Today! (770) 268-2331

What to expect with Home Warranty Programs versus Maintenance Plans » « Can't Compete With The Best Plumber