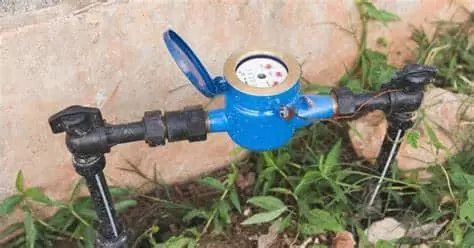 Save Money and Water: How to Check Your Water Meter for Leaks
Just as you regularly check your bank balance, vehicle odometer, or weight, it's important to periodically check your water meter. By doing so, you can detect hidden water leaks that may be costing you money and wasting water. Checking your water meter is easy, and here's how:
Turn off the water:
Turn off all faucets, water-using appliances, hose bibs, and irrigation.
Ensure that no one uses any water until you're finished.
Locate the meter:
Most residential meter boxes are in the front yard near the street or sidewalk.
Use a screwdriver to open the lid, wearing gloves and scaring away any creepy crawlies.
Remove or lift off any lid or cap covering the dial.
Reading the Meter:
The red triangle indicates water flow, which should not be moving if all water is turned off.
Each increment on the dial represents one gallon of water, helping you detect leaks.
The meter's odometer displays the total gallons of water transferred since installation.
Detecting Leaks:
If the meter indicates a leak, check faucets, toilets, irrigation systems, and hose bibs.
If no leaks are found, inspect your yard for unusually wet areas, indicating a potential leaky pipe.
Regularly checking your water meter for leaks can help you save money, conserve water, and prevent damage. By following these simple steps, you can easily identify hidden leaks and take necessary actions to fix them, ensuring a more efficient and responsible use of water.