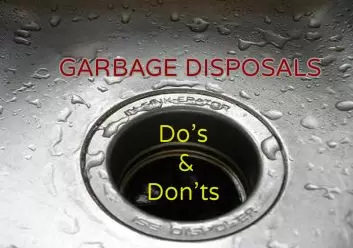 Easy Tips to Prevent Clogged Drains During Pumpkin Season
As the Halloween season approaches, it's time to indulge in jack-o-lantern carving and pumpkin recipes. However, it's essential to be mindful of your plumbing system during this festive time. Plumbers receive numerous calls every year to unclog drains filled with slimy pumpkin pulp and seeds. In this blog, we'll provide you with practical tips to keep your drains running smoothly and avoid the hassle of clogged pipes.
The Culprits Behind Clogged Drains
Garbage disposals and sink drains work overtime during holiday kitchen activities.
Pumpkin pulp and seeds are notorious for causing drain clogs.
Drain-Saving Tips
Separate Pumpkin Seeds from Pulp:
Roast pumpkin seeds as a delicious and healthy snack.
Never dispose of pumpkin pulp or seeds down the sink, garbage disposal, or toilet.
Proper Grease Disposal:
Pour grease into a can and discard it in the trash.
Grease poured down the sink can accumulate and cause pipe clogs.
Disposing of Leftover Pumpkin:
Compost leftover pumpkin or throw it in the garbage.
Avoid putting pumpkin pieces down the drain.
Regularly Clean Strainers and Stoppers:
Clear hair and debris from bathtub and sink strainers.
Buildup on strainers and stoppers can contribute to drainage issues.
Responsible Chemical Usage:
Avoid pouring chemicals like paint thinner or hot wax down drains.
Opt for non-corrosive drain cleaners every six months to prevent clogs.
Weekly Boiling Water Flush:
Pour boiling water down the kitchen sink once a week.
This helps remove grease and fat deposits from the pipes.
Emergency Plumbing Services
If your preventive measures fail and you experience a clogged drain or backups, don't worry.
My Georgia Plumber offers 24-hour emergency services in various locations.
Contact My Georgia Plumber or schedule an appointment online.
By following these easy drain-saving tips, you can prevent clogged drains and maintain a smoothly functioning plumbing system during pumpkin season. Remember to separate pumpkin seeds from the pulp, dispose of grease properly, and clean strainers regularly. Avoid using harsh chemicals and periodically flush boiling water down the kitchen sink. In case of emergencies, My Georgia Plumber is here to provide reliable 24-hour emergency service in your area. Enjoy your pumpkin festivities while keeping your drains trouble-free!
Check Out Our: