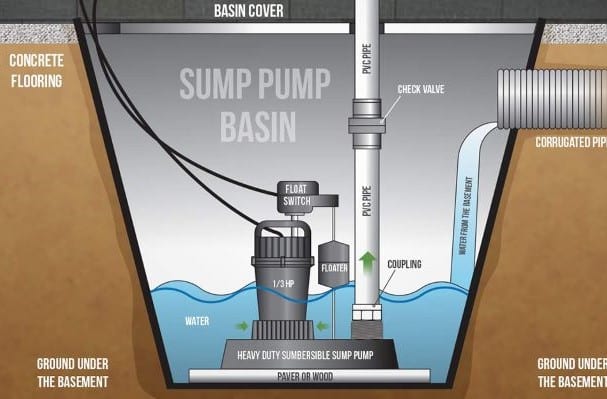 Professional Sump Pump Repair and Replacement Services by My Georgia Plumber
Are you facing issues with rainwater flooding your basement or crawl space? My Georgia Plumber offers top-notch sump pump repair and replacement services.
The Significance of Sump Pumps
When Heavy Rainfalls Strike: During heavy rainfall, it's crucial to have a mechanism in place that efficiently pumps excess rainwater out of your basement or crawl space. This is where sump pumps come into play, ensuring the protection of your home from potential water damage.
Grading and Foundation Concerns: Inadequate grading or cracks in your home's foundation can lead to groundwater seeping into low-lying spaces. Without proper drainage, this water accumulation can wreak havoc on your property, causing structural issues and encouraging the growth of mold and mildew.
Understanding Sewage Ejector Pumps
This crucial plumbing component ensures that sewage follows the mainline into the sewer or septic disposal system, preventing unsanitary conditions and potential health hazards.
The Installation Process
Setting Up Your Sump Pump: Installing a sump pump involves two essential components: the catch basin and the drain line. Proper drainage is vital for the effective functioning of the sump pump, ensuring that water is directed towards the basin and effectively pumped out.
Don't let water damage ruin your home and compromise your peace of mind. My Georgia Plumber is here to provide professional sump pump repair and replacement services in Acworth, Alpharetta, Canton, Kennesaw, Marietta, Roswell, Woodstock, and surrounding areas. Contact us today at 770-268-2331 or conveniently book an appointment online. Trust the experts at My Georgia Plumber to keep your home safe and dry!
Check Out Our:
Home Care Club     Financing Options     Best Price Guarantee